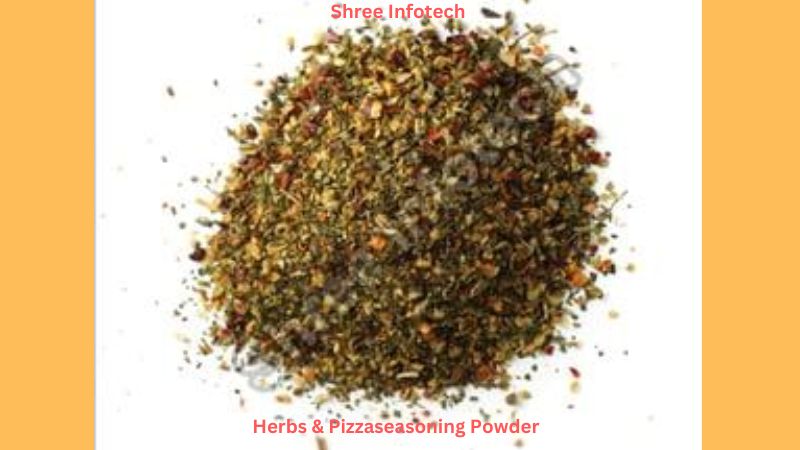 Herbs that are thoroughly cleaned, sorted and sun-dried are called dried herbs. Dried herbs are less expensive and more convenient than fresh herbs. It would be best if you remembered that herbs take on an entirely different flavour once dried.
After drying, herbs have a much more concentrated flavour. In other words, a tablespoon of fresh herbs is equivalent to a teaspoon of dry herbs.
Dried herbs are not only found in an individual capacity but also in mixed forms. Mixed herbs are readily available in the market.
You can use mixed herbs to make various Italian recipes, including pizzas. This Herbs & Pizza Seasoning Powder provides a fast and convenient way of adding delicious flavours to pizza. The mixture of herbs such as sage, thyme, basil, mint and oregano gives uniqueness to pizzas.
What Are The Criteria For Selecting Mixed Herbs?
Leaves still attached to their stalks are a good indication of the freshness of mixed herbs. These tend to possess a much stronger flavour than simple, assorted leaves. Therefore, you must check the speciality stores for this quality before you procure the mixed herbs.
Before buying the dried herbs, you must also check the package seal and expiry date. It is very important to buy from a renowned brand to avoid adulteration or contamination of the product.
How Can You Store Dried Mixed Herbs?
You should always store dried mixed herbs in airtight containers. It should be in a cool and dry place, away from direct moisture and sunlight. If all these criteria get fulfilled accurately, dried herbs can remain fresh for up to a year. You must check the aroma of the herbs to monitor their freshness of herbs. If the aroma weakens, the herbs must be spoilt and discarded.
What Is The Importance Of Oregano In Mixed Herbs?
Oregano is a Mediterranean plant now available all over the world. Oregano is also known as marjoram and gets used as a herbal medicine. Oregano has several medicinal properties. You can use oregano as an alexipharmic, laxative and appetiser. Common colds, influenza, mild fever, vomiting, diarrhoea and painful menstruation are all treated with oregano in ayurveda. Tea made from oregano is a strong sedative having anti-microbial qualities.
What Are The Health Benefits Of Dried Mixed Herbs?
A container of mixed herbs comprises basil, marjoram, and thyme, all of which have high antioxidant properties. Some herbs, such as rosemary, sage and oregano, have high flavonoids. Flavonoids found in Herbs & Pizza Seasoning Powder have antioxidants that stop the production of LDL cholesterol. They also prevent blood clot formation. Mixed herbs have both anti-inflammatory and anti-cancer activity.
Herbs have considerable amounts of vitamins, minerals and natural antibiotics. Dried herbs help in the digestion process and give strength to the immune system. Mixed herbs also have significant pain-relieving properties. Mixed herbs also contain amounts of salt and sugar. This reduces the amount of salt and sugar consumption leading to good health.
What Is The Culinary Usage Of Mixed Herbs?
Dried mixed herbs are perfect for adding flavour to pasta, soups, bread, vinaigrettes and salad dressings. They act as lovely garnishing agents over recipes. Mixed herbs also add a wonderful twist to herbed butter. Herbs have a delicate flavour, and you should add them in the penultimate stages of cooking.